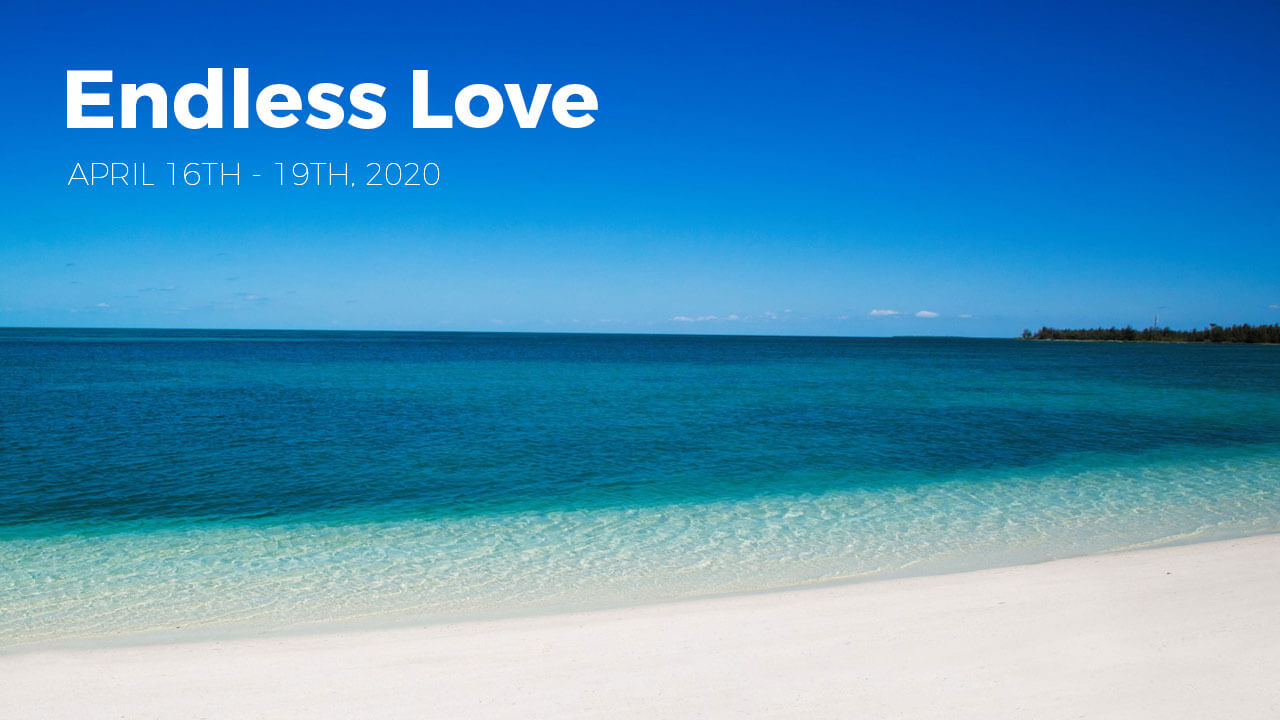 Endless Love – A Marriage Enrichment Retreat
Approximately fifty percent of all first-time marriages end in divorce, and even less reassuring and comforting is the statistic for second-time and third-time marriages.
Sixty-five percent of all second-time marriages end in divorce, and higher still is third-time marriages that end at the rate of 75%.
Even more alarming is the fact that there is no statistically significant difference in divorce rates between Christians and non-Christians.
EVENT INFORMATION:
WHEN: April 16h – 19th, 2020
WHERE: Myrtle Beach, South Carolina
COST: $920.00 per couple (includes hotel accommodations, food, activities, and seminar sessions)
Projected Schedule:
The following is a tentative schedule for the event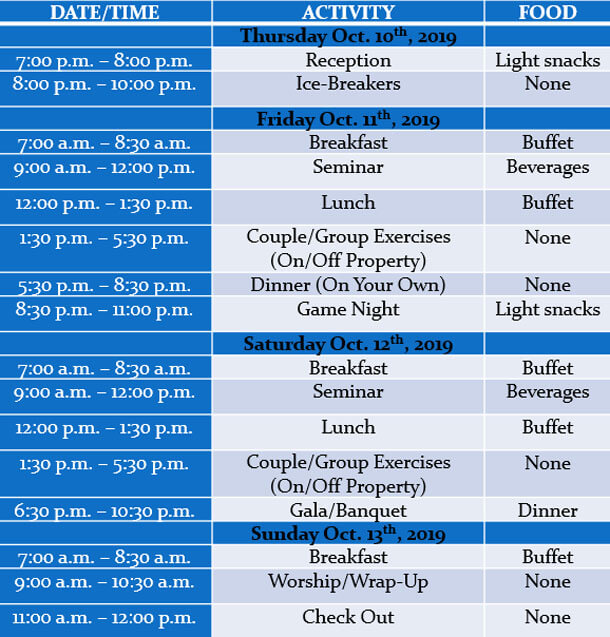 Budget:
Prices are per couple and inclusive of professional fee.  Costs are calculated based on the projected number of thirty couples (sixty persons), which will fluctuate as total numbers increase/decrease.
Self-Investment (Payment) Plan

Policies:
º Every month on the 21st, beginning in March and ending in August, each couple will be billed (sent an electronic invoice),           which will need to be paid by the last day of the month. Payments will be held in escrow/reserve, at BB&T bank. All                     payments, with the exception of March's, will be refunded if the event doesn't materialize.
º Payment may be made online through www.helpfulheastie.com, or by money order. Money orders should be sent to Helpful       Heastie, 43 S. Powerline Rd. Suite 312, Pompano Beach, FL 33069. The March payment is non-refundable, as it will be used     to cover expenses related to the event.
º In the event a refund is requested anytime after the second payment, the planning committee will decide the percentage           refunded. They may request a written explanation for the request as a part of their consideration.
º Payments are designed to be made on a decreasing slope schedule in an effort to keep them consistently manageable over     a six-month period. However, if payments are missed or if a couple enters the payment plan after March, they will need to         become current in the schedule and then continue regular payments.
º The plan has been created for persons who want or need to make payments over a six-month period. However, a one-time       payment for the full amount may be made in March. If such a payment is made, the same escrow and refund policies apply.